I have recently rediscovered the joys of canned tuna. I swore off the stuff after tasting a batch that had an unmistakable metallic taste. Besides, fresh tuna is readily available in almost all supermarkets today. However, the cost of fresh tuna can be rather prohibitive. And I can't imagine making tuna salad with it.
So one day at the grocery my husband saw a new brand of canned tuna and decided to give it a try. Lo and behold, the stuff was delicious. The best we've had so far. The brand is Permex and we've been using it eversince.
And as for our fave, tuna salad…..here is how we like to have it….on rye bread with lots of cheese then broiled until the cheese melts. Voila, Tuna Melt.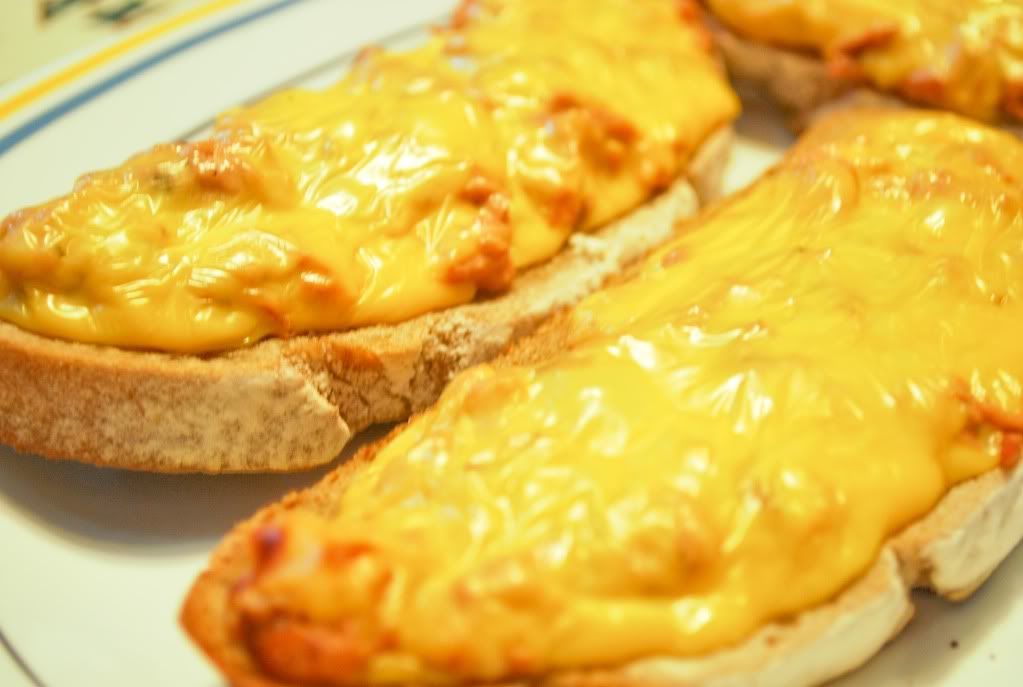 TUNA MELT ON RYE
Ingredients :
1 can tuna chunks in brine (drained)
1/4 cup Japanese mayonnaise
1/4 tsp. freshly cracked pepper
1/2 tsp. fresh lemon juice
rye bread
sharp cheddar cheese slices
In a small bowl, mix the tuna, mayo, pepper, and lemon juice. Spread the tuna mix on several slices of rye bread and top with cheese. Broil until the cheese melts.