When we went on vacation to Hongkong last summer, my eldest kid fell completely in love with Mochi ice cream. We found it at this one branch of 7-11 which was 2 blocks away from our hotel and it became a twice daily ritual for us. So in love was she that she demanded that I take home several packs…this, of course, was not feasible.
So as soon as we got home, I looked for the same treat only to be disappointed. I couldn't find any store selling them. What was a Mom to do to fill this craving? What else..make them myself.
This is my version of Mochi Ice Cream…let's call them PRESIDENTIAL MOCHI…
Ingredients :
1 cup of rice flour
3/4 cup water
1/3 cup sugar
a pinch of salt
cornstarch for dusting
2 tablespoons of hot water
10 mini-scoops of ice-cream
In a glass bowl combine the rice flour, 3/4 water, sugar, and salt. Stir to combine. Cover with plastic wrap and microwave on medium-high for 2 minutes. After microwaving, beat the mixture. If it is too hard, add some hot water until pliable. Cover again with plastic wrap and microwave on medium for 30 seconds. Cool.
Cover a chopping board with plastic wrap. Dust generously with cornstarch. Turn out the mochi dough and knead.
The dough will be sticky so you might need to add more cornstarch. Knead until it looks like this…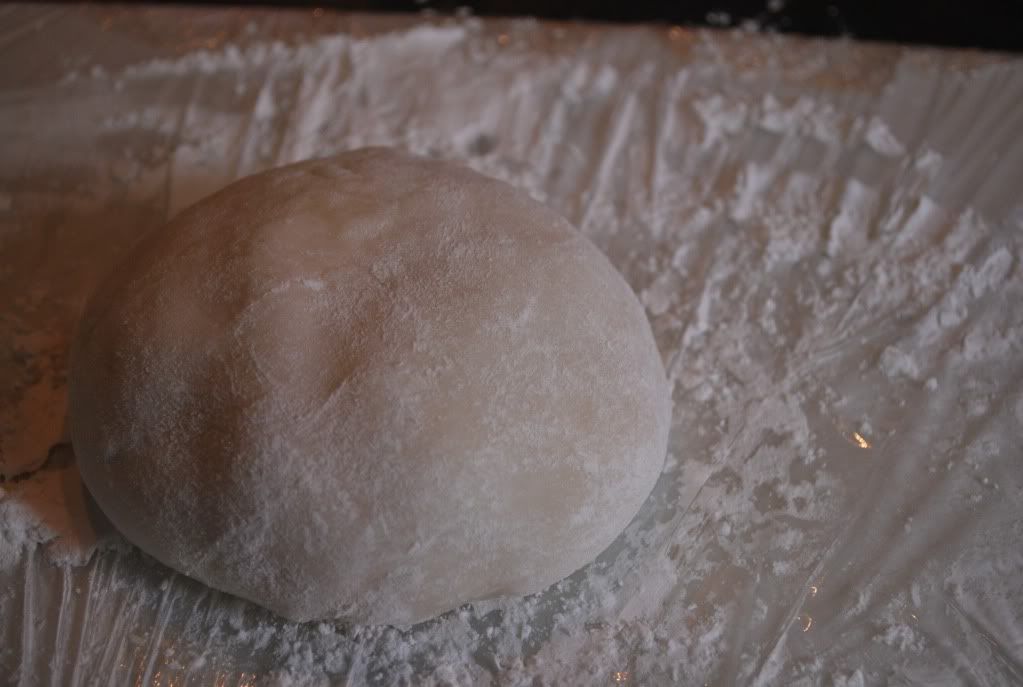 Divide the dough into 10 pieces. Roll into small balls then flatten. Fill with a scoop of ice cream and pinch to close. Freeze.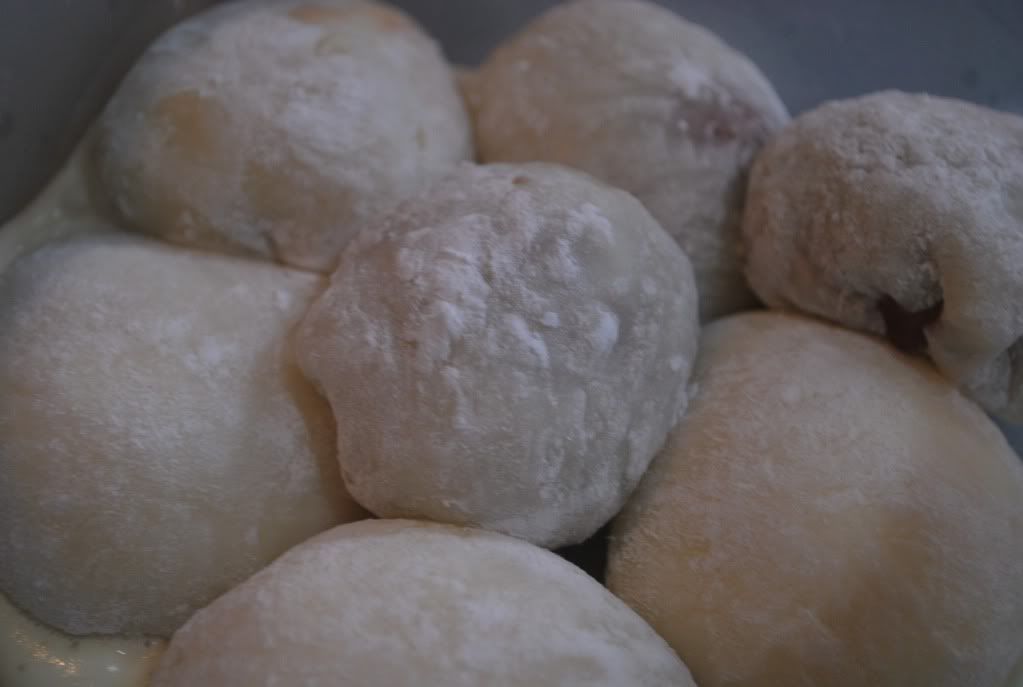 ENJOY!!